Continuously surprising for over 68 years
We have worked hard for over 68 years in the oldest and largest theme park in the Netherlands to give every visitor an unforgettable day. Below, discover the newest attractions, shows and more in the World of Wonders.
Summer 2021: Nest!
---
Next summer the fantastic inclusive play forest "Nest!" opens in Efteling's Ruigrijk area. Here all children, with and without (visible) disabilities, can play together and get ready for to experience the enchanting attractions, nearby.
Family roller coaster Max & Moritz
---
On 20 June 2020 the new double family roller coaster Max & Moritz opened. During this crazy ride, you'll escape from the cuckoo clock workshop with the cheeky boys in one of their soap boxes.
Read more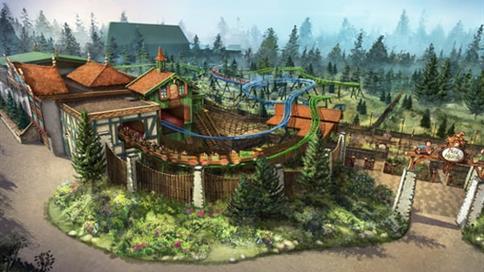 More history?
Are you curious about the origins of Efteling? Read all about the history of the World of Efteling.
Discover the history