More than a theme park
Efteling has been a wondrous organisation for 65 years. Since the opening of the Fairytale Forest in 1952, the organisation continues to surprise its guests with new forms of (overnight)recreation. Apart from professionalism and creativity, guest orientation is one of the pillars which supports the Efteling Theme Park Resort . With 4.86 million visitors the park is one of the top European amusement parks.
Efteling Nature Park Foundation
---
Efteling Nature Park Foundation, which opened the Fairytale Forest in 1952, is the founding father of Efteling. In 1985 another legal form is chosen: Efteling becomes a private company. Until today, the Foundation still is the only shareholder of Efteling. Its purpose: 'the provision and maintenance of amenities concerning recreation and relaxation, and the promotion of tourism'. The Foundation functions as 'keeper of the fairytale' and guardian of the heritage.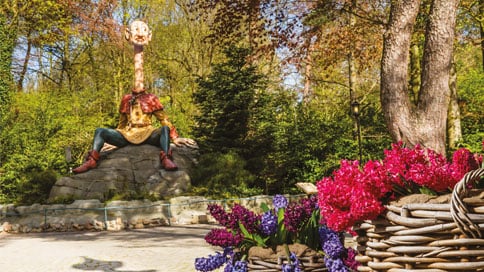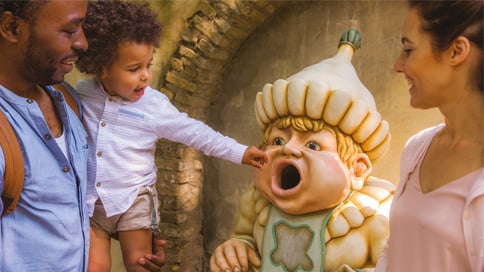 Efteling BV
---
Since 1 May 2011 Efteling has a Board of Directors with four members, each member having their own field of expertise: General and Commercial Affairs, Financial Affairs, Imagineering, and Operational Affairs. The Board meets each week in a management meeting, together with the deputy directors Technology & Projects and HR, and the Marketing & Communication manager. The Supervisory Board of Efteling supervises the most important developments on behalf of the Efteling Nature Park Foundation, such as strategic (multi-year) plans and the (financial) policies of Efteling.

Awards
---
In 2008, Efteling won a Zoover Award for 'most child friendly hotel'. In 2012 and 2013, an even better award was won: a Zoover Award for 'best theme park in The Netherlands'. 
The ANWB (Royal Dutch Touring Club) has also given some awards to Efteling; the theme park was chosen as 'Most enjoyable day out in the Netherlands' in 2011, 2013, 2014 and 2015, which took five aspects into account: price/quality ratio, atmosphere, staff, range of activities and facilities. In 2015, Efteling scored highest on almost all aspects and was awarded the most votes overall.