Overview of all Efteling apps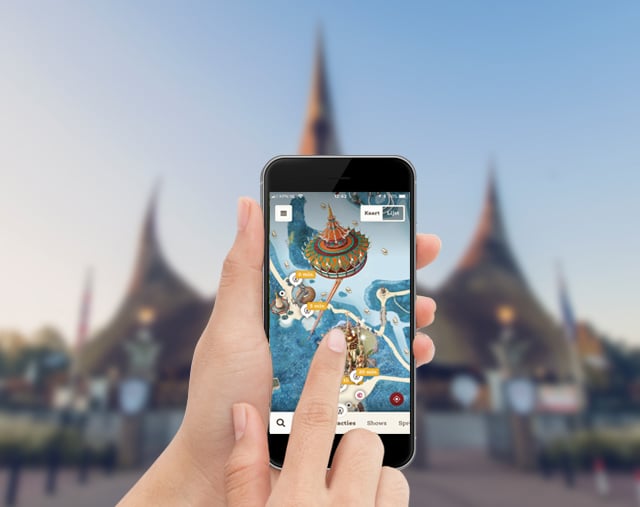 The one and only Efteling app
Want to know how long you have to queue at this moment at the Droomvlucht dark ride, roller coaster Joris en de Draak (George and the Dragon) or the Panda Dream? Or how to reach Baron 1898 quickest? Or prepare for your Efteling visit at home: read more about your most liked attraction, add it to your favourites and plan your whole day. You can discover all this and more in the free Efteling app! This way, you really make the most of your day in Efteling...


Carnaval Festival
Have fun queuing for Carnaval Festival. Help Jokie and Jet find ten characters from different countries. You'll find them on the big dots on the ground. Scan them with your telephone, complete all the tasks and party together in the queue!
Once upon a time...
Little Red Riding Hood, Sleeping Beauty, Cinderella and other unique fairytales from Efteling to listen to, to read yourself or together with the (grand)children. Discover the Efteling fairytales and other stories and enjoy the World of Efteling at home.
Help Mr Sandman Search for Sand
Find the lost magic sand in Holiday Village Efteling Bosrijk with the whole family. Choose the duration of the game, and discover Mr Sandman's enchanting world in the woods using various great Augmented Reality games.