Enjoy endless long summer days
The World of Efteling comes alive even more during the summer months. In the sun-drenched park, there are plenty of opportunities to cool down in the fun water attractions, enjoy spectacular entertainment and be amazed by nature at its most beautiful.
Please note! To visit Efteling you need an entrance ticket as well as a reservation.
Reserve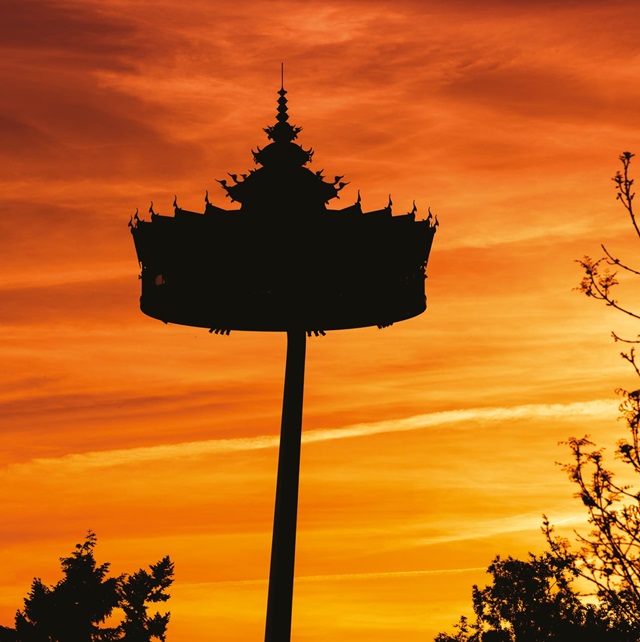 New to Efteling: Summer Evening Ticket
In order to welcome as many visitors as possible, we are launching a Summer Evening Ticket!
This ticket gives you access to Efteling on a day of your choice between the 3 July and 20 August from 19.00 to 23.00 hours. What a wonderful idea to escape from the daily grind and relax for a while! Even though it will be a shorter visit, you'll still be able to enjoy a powerful dose of wonder at an attractive price.
Enjoy a romantic sunset on Pagode, the thai temple or embark on a trip into the dark goldmines of dive coaster Baron 1898 before going to bed. The youngest will not just get one bedtime story… They can enjoy 30 different fairytales before lights out!
We can imagine that you're really keen for a summer evening visit, however, please be patient and remember, you have to book your arrival time slot and order the entrance tickets from mid-June!
Experience a day of refreshing wonder
Feel the wind in your hair in the loops of the Python roller coaster or be amazed at the spectacular Aquanura and Raveleijn shows. Feeling peckish? Then unpack your picnic or find a terrace to sit on and enjoy the sunshine!