CARO, a wonderful Efteling show
---
This fantastic show full of humor, music and acrobatics will amaze the whole family.
Let yourself be carried away by the carousel evoking the beautiful moments of life. Do not miss this visual show for the whole family in which words are superfluous.
Contact us to reserve tickets or for any other questions.
Show details
Duration
70 minutes (no interval)

Suitable for
For the whole family (recommended age from 5 years)
Theatre tickets
In the table below you can see at a glance which are the most suitable tickets for you. If you would like to see exactly which seat you'd like, have a look at our seating plan. More info about the Efteling Theatre? Find here all the practical information.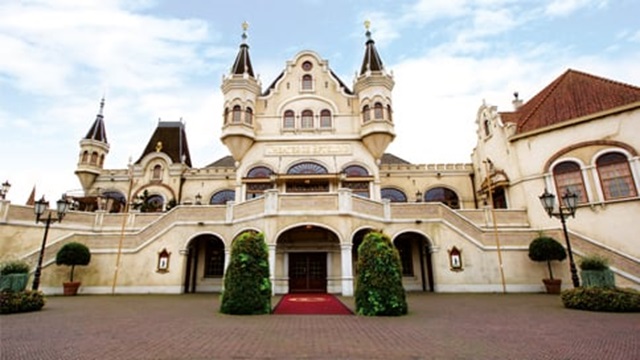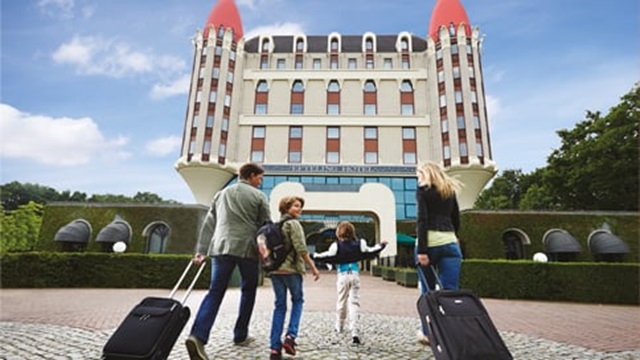 Overnight guests
Price: € 12.50
As a host of the Efteling and Efteling Loonsche Land Hotels as well as the Holiday Villages Efteling Bosrijk and Efteling Loonsche Land, you only pay € 12.50. You can book tickets for the show when booking your stay. Have you already booked your stay? Book your tickets for CARO via My Efteling.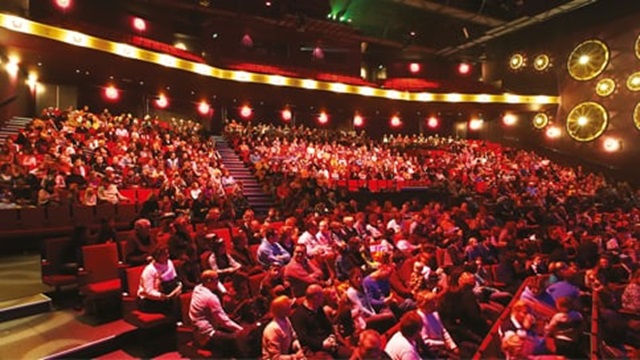 Group discount
Price: € 21.50 p.p.
Groups of at least 20 people receive € 5.00 discount p.p. Reservations can be made by telephone on +31 (0) 416 537 777
An exclusive behind-the-scenes look at CARO
---
Come take a look behind the scenes at the Efteling show! View here the unique behind-the-scenes images of the rehearsals of CARO.
Cast
Mister Time – Ivo Chundro, Ara Halici, Marcel Visscher, Gerben Grimmius and Robert Lissone
Madam Time – Laurie Reijs, Lisanne Streukens, Myrthe Boerebach and Talita Angwarmasse
Oscar – Ton Peeters, Ton Coppens and Ara Halici
Acrobatics
Cesar Andrade & Mélanie Nunes, Grzegorz Rajs & Kamila Dabrowska, Lukasz & Anna Misztela, Pascal Haering & Esther Fuge
Children's cast
Daan van Anrooij, Bram Heinsbroek, Faas Kik, Maud Schoffelen, Maithe Thys, Iljano Wuyts, Remi Forrest, Thijs van Summeren, Amy Kannekes, Emma Thys, Julia van Wijk, Liva van Engelen, Jessie Cheung, Boris Pelders, Vieve Kuijpers, Thijn Kuijpers, Zoë Kleyne, Jolie Winterkamp
Ensemble
Anna de Visser, Dewy Vlaardingerbroek, Femke Zonneveld, Genevieve van der Does, Jeffrey Stuut, Kay Heijnen, Kyra van der Zalm, Laurie van Iersel, Lindi Akkerman, Luc Serrarens, Thibault van der Does, Marianna van Beek, Matthijs van Werkhooven, Nick Sebrechts, Romée Kuijten, Rosalie van der Hoeven, Zoë Merkelbach, Robert Lissone, Monique de Groot, Marleen de Vries, Mitch Essers, Fiene Heijmans, Anne Fleur van der Hoeven
Creative team
| Directing and choreography | Stanley Burleson |
| --- | --- |
| Script | Allard Blom, Stanley Burleson and Efteling |
| Composer and musical director | René Merkelbach |
| Directing assistance and choreography | Ivo Chundro |
| Children's director and Resident Director | Marjan Hommes |
| Children's direction assistance | Juliet Borrias |
| Acrobatics | Marley Eltz and Vincent Michels |
| Art director | Robert-Jaap Jansen |
| Decor design | Joris van Veldhoven |
| Costume design | Carla de Kroon |
| Lighting design | Wim Dresens |
| Sound design | Jeroen ten Brinke |
| Technical producer | Jeroen Frijters |
| Wigs and Grime design | Harold Mertens and Wouter Somers |
| Production managers | Veronique Claes |
| Creative concept specialist Entertainment | Sandra in 't Groen |
| Concept specialist Entertainment | Jeroen Zwartjes |
| Creative Director | Olaf Vugts |
| Managing Director | Fons Jurgens |