Wapen van Raveleijn restaurant
A burgundian heroes' dinner
Reserve your table
You can book a table at Het Wapen van Raveleijn restaurant until no later than 3 p.m. on the same day.
This restaurant offers vegetarian, gluten-free and lactose-free food. Do you have any other dietary requirements or allergies that need to be taken into account? Please indicate this in the comment section of your booking.
Prices and details
At the heroes' dinner in Het Wapen van Raveleijn restaurant you will enjoy a Burgundian three-course menu including drinks. The price is € 58 for adults and € 29.95 for children.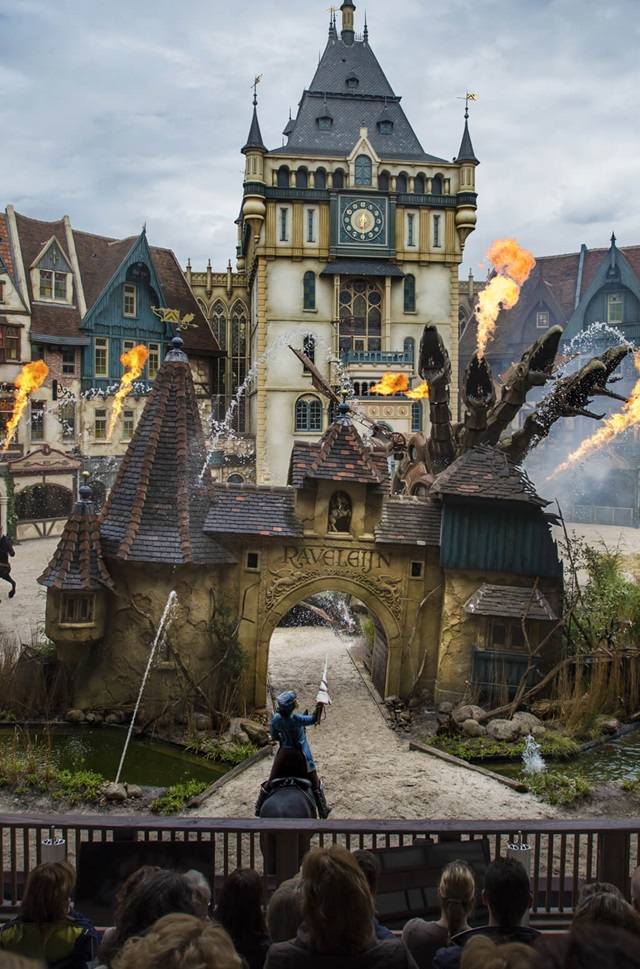 Atmospheric programme
Experience a unique heroes' dinner for the whole family
The three-hour programme starts in the magical city of Raveleijn where you can watch the spectacular park show from a special section of the stands.
The innkeeper then welcomes you to the restaurant where various treats await you.
The heroes of the future are taken by Rider Thomas and exile Samira to a secret place where they learn the art of horsemanship at the Riding School.
After finishing your training at the Riding School, the chefs will prepare the main course near your table, where you can choose between fish, meat or vega(n).
Eventually, it is time for the young heroes to test their skills. If they pass this test, they will be appointed as riders. As proof that they belong to the select Order of the Raven, they receive a special gift.
To celebrate this special moment, the evening ends with a special dessert and the Rider's Song.
Practical information
---
Making a reservation in advance is required. You can book a table until no later than 3 p.m. on the same day.
You pay at the restaurant.
You are welcome in the city of Raveleijn from 4.30 pm onwards.
Signs and assistance from Efteling employees will help you to reach the stand.
You can take your seat in the stand between 4.45 pm and 4.55 pm.
The heroes' dinner ends at around 8.00 pm.