The breathtakingly beautiful nature of the Loonsche Land
Stay in the middle of nature in this holiday village which seamlessly connects with a nature district of 123 acres of woods, heather and dunes. From your house or hotel room you walk over its sandy paths into the natural surroundings of nature district the Loonsche Land for an adventurous voyage of discovery.
Discovery boxes
---
Specially for children between 4 and 12 years old, discovery boxes are available at the reception. With these discovery boxes, the children can discover the nature in the holiday village during their stay through various assignments and with different materials.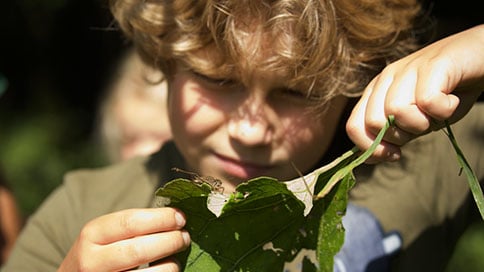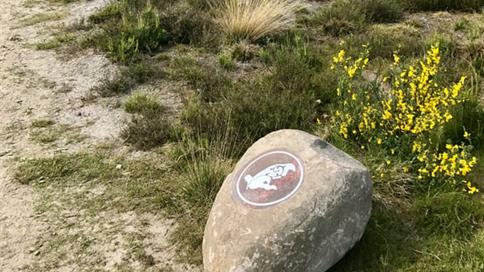 The Stone Trail
---
The Stone Trail is a 2-kilometre walking route through the Loonsche Land nature district. This route is dotted with large stones with animal symbols showing which animals can be found in the immediate vicinity! More information on the Stone Trail is available at the Holiday Village Loonsche Land reception.
What can I do in the nature district the Loonsche Land?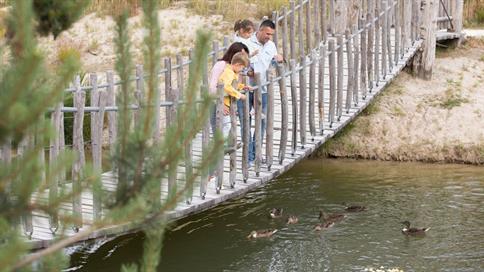 Spot animals!
---
Go on a voyage of discovery in the Loonsche Land! Spot squirrels, hares, rabbits and bats. If you are really quiet, you can also see deer. Or sheep. They graze on the heather to maintain the diversity.
Walking
---
Your room or holiday house is located a few steps from the nature district for an adventurous voyage of discovery. The Loonsche Land is in effect not fenced in, which means that nature is given free rein.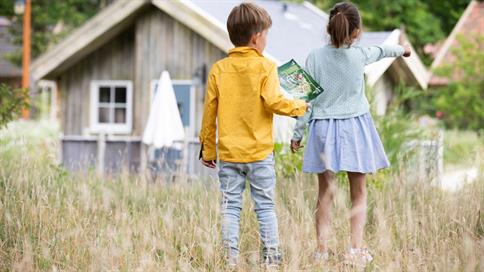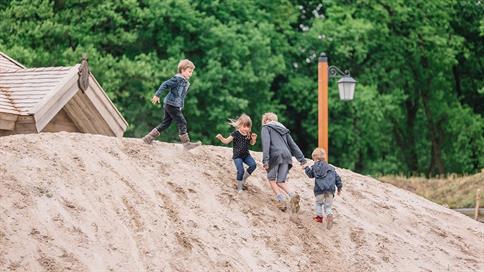 Make sand castles
---
A large part of this nature district consists of dunes. Which means: sand! Take your spade and try to build your own sand castle. It is OK to get dirty while you do this.
The history of the Loonsche Land
Until the Middle Ages the Loonsche Land was a mostly wild and uncultivated area. Due to the growth in the population the demand for farmland increased, so farmers began planting crops on their land. Villages soon developed around this fertile land. The story is that one of the farms was called the Ersteling, and that the theme park got its name from that farm.
When around 1850 the demand for oak increased, the farmers converted their fields into oak coppices. The villages disappeared and through the years made way for oak and pine trees for the paper and mining industries.
Efteling and the Loonsche Land
A rich tanners family remained the possession of a part of the Loonsche Land, until Efteling bought it in 1960. Together with the Natuurmonumenten society for preservation of nature monuments and the Brabantse Milieufederatie Brabant Environmental Federation, the once totally overgrown area was restored to its former glory (2005). The historical elements of the landscape became visible again. Today you will find dense woods, open heather and wheat fields on various height levels.