Celebrate 70 years of Efteling with us
It's time for a party! Efteling celebrates its 70th anniversary in 2022 and we would like to celebrate that with you. 2022 will therefore be a year of celebration for us and for all our guests.
Discover all the surprises
---
There are some great things happening in 2022. In the World of Wonders, an extraordinary team is hard at work preparing for our anniversary year. Find out what's in store next year in the YouTube video!
Opening of Sirocco and Archipel
---
In our anniversary year we will open two new attractions: Sirocco and Archipel. These attractions are in the theme of Sindbad the Sailor and, together with Vogel Rok indoor roller coaster in the dark, form a new area: the World of Sindbad.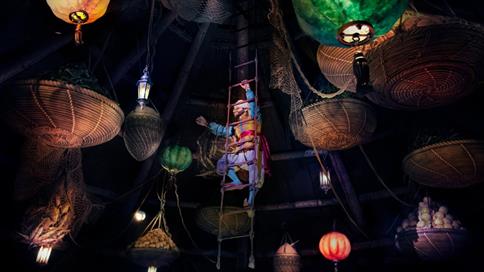 Offer: up to 25% discount on an unforgettable stay
---
You can now get a 25% discount on stays in January, February and March or book at least 4 months in advance and benefit from 15% early booking discount!
View offer