Social engagement
Engagement with the local community is in our DNA and part of our roots. Increasing accessibility and being a good neighbour are two important parts of this.
Increasing accessibility
---
Efteling is for everyone. Everyone is equally welcome. We are focusing on increasing our accessibility for visitors with a disability and (physically, financially or socially) vulnerable groups. Efteling supports charities that contribute to this by offering a fully catered day out, making a financial contribution or utilising our knowledge and expertise.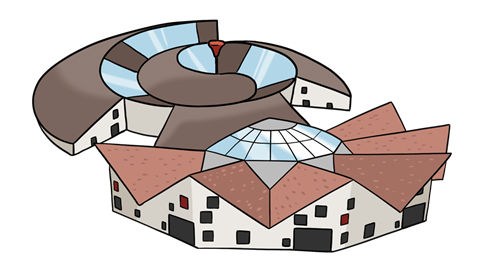 Parties that we sponsor include Villa Pardoes, Forgotten Child Foundation, Save The Children, Food Bank Children Foundation and Make a Wish. Efteling also works closely with parties who can help to increase its accessibility. The Sunflower Foundation, for example, advised us on making our park more accessible to guests in wheelchairs and Bartiméus Foundation and Komt het Zien contribute for people with visual impairments.
Efteling as a neighbour
---
Efteling is constantly in motion, both now and in the future. That also means something for the direct environment, of which Efteling is proud to be a part. As a good neighbour, we consider it important to be directly accessible to the surrounding residents and to solve any problems they may encounter. We also want to contribute proactively to our local environment. Efteling therefore actively invests in the relationship with the local community and supports local initiatives in the fields of sport, culture and nature. Local parties that we sponsor include football club DESK, hockey club DES, the Pleinfestival and the local food bank.
Sport
Efteling Nature Park Foundation originated in 1952 from a sports park with football pitches and a playground. Recreation and relaxation are still part of our product and our environment.
Culture
Efteling belongs to everyone and is often viewed as a piece of cultural heritage. In turn, we like to stimulate other initiatives in the field of culture.
Nature
Care for nature is in our DNA. Wherever we can, we support the development and improvement of the natural environment in which we find ourselves.