Welcome to the Efteling Museum
With its wealth of treasures that have been created and collected over the years. With beautiful attributes from the past and present, and sketches from famous Efteling designers. Find out where it all started in 1952... Will you come and have a look?
Admission is free for visitors to the park.
Good to know
Indoor attraction

Accessible with assistance or guide dogs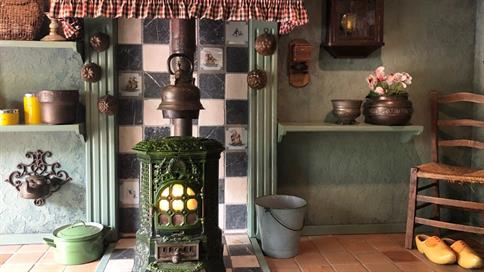 De Bonte Versaemelingh
---
From the Anton Pieck Plein, you enter into Toon and Bets' living room. Long, long ago, they lived together in Efteling. Bets was an irrepressible Efteling collector who magicked many an Efteling attribute into her handbag during her walks through the park. From tea pots, crockery, old magazines and newspaper clippings to miniature figurines of fairytales from the Fairytale Forest. Discover all the things Bets collected in this living room.
Temporary exhibition: The 30 fairytales from the Fairytale Forest
---
On one of the walls in this enchanting room, you can see 30 little chests with different attributes. Do you recognise the things in the chest and do you know which fairytale they are from? Press the right button in the book of fairytales and find out more about how the fairytale came to life.
Exhibition 65 years Efteling
---
Designs of fairytales and attractions? You can see that here! And if that's not enough, then check out the interactive Magic Table and discover even more facts about the many attractions. From Fairytale Forest to Fata Morgana, Symbolica and Carnaval Festival. Here, you're in charge.
The Wonder Depot
---
Efteling collector Bets couldn't escape her collector's mania. While her living room, De Bonte Versaemelingh, got fuller and fuller, her obedient husband Toon became desperate. Everything had to be kept out of sight. So that's why he built the secret Wonder Depot. Step inside and be enchanted by attributes from the past.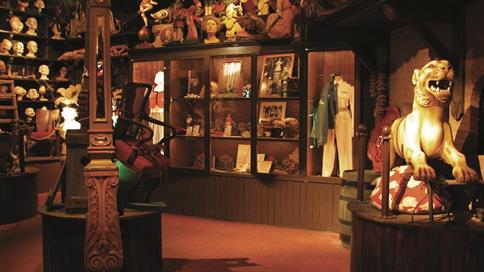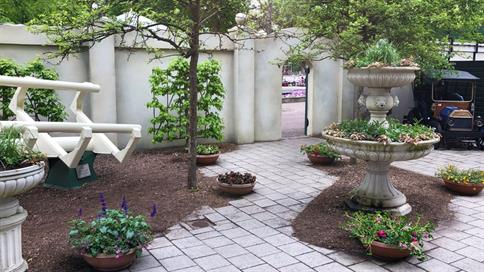 The Museum garden
---
In the Museum garden, you can admire a part of the track of the old Python roller coaster close up, step into a historic Oude Tuffer classic car or relax and enjoy everything you admired in the Efteling Museum.
Experience more in Efteling