With your head in the clouds
---
The Panorama lounge is an ideal venue for a business family fun day, because when the weather is nice, the outside area is a heavenly place to sit. Also a suitable venue for other events. The Panorama lounge has a maximum capacity of 150 pax.
We look forward to working with you.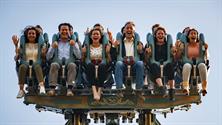 If you have any questions or would like a quote, please contact us via:
Relaxing enjoyment
---
The perfect start to your family fun day or company outing is to enjoy a cup of coffee with delicious pastries. Have lunch in the sun with your business group in the afternoon and end the day with drinks outside. Just a few examples of the various possibilities for using the Panorama lounge.