27 meeting & event venues
---
The 27 inviting venues can be furnished entirely to suit your event needs and requirements. Whether it's a small meeting or an international convention, we have a venue to suit the event.
Combine a selection of venues, each highlighting an aspect of your organisation or theme your event. A visit to one of the attractions is, of course, essential.
We look forward to working with you.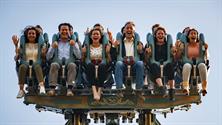 If you have any questions or would like a quote, please contact us via events@efteling.com.