About the Efteling Hotel
---
Want to know everything about the Efteling Hotel? Here you will find information on your stay, the facilities available and things for all of you to do.
Arrivals
---
Reception
The Efteling Hotel reception is open 24 hours a day. Present your reservation confirmation at the reception and we will check you in. The keys to your room are available from 3 p.m. Earlier access to your room is possible by arrangement and at a cost of € 10.00 per hour. If you do not expect to arrive until after 6 p.m., please inform the reception (tel. +31 (0)416 537 777).
Route description
By car
You may set your navigation system to the following address:
Horst 31
5171 RA Kaatsheuvel
Nederland
Parking
Only guests of the Efteling Hotel may park free of charge in the hotel car park. You may use the car park on all days of your stay. Special parking spaces are available for disabled guests.
Public transport
Efteling Hotel can easily be reached by public transport from anywhere in the Netherlands and Belgium. Find out which train or bus connection you need and plan your trip!
Access to Efteling Park
---
As a guest of the Efteling Hotel, you may visit Efteling Park on all days of your stay! You may also enter the park half an hour earlier than usual, where a number of attractions will already be open especially for you.
The Efteling Hotel is within walking distance of Efteling Park. It takes just a few minutes to reach the special park entrance for hotel guests, after which your day full of wonderment can begin!
Tip: Do you want to start your day with Symbolica?
Thanks to a special entrance, you have access to the Symbolica dark ride queue 30 minutes before the park's opening time. That way you can be one of the first to enter once the attraction opens. Please note that the special queue is located at the back of the attraction and closes 10 minutes before the park opens.
Inside the Efteling Hotel
A 24-hour reception is located in the hotel lobby. Our staff would be happy to assist you with checking in and out, making reservations and answering any questions you may have. A special children's check-in desk is available for our smaller guests.
Restaurant reservations
Reservations for the Efteling Theatre
Bicycle hire
Wheelchair loan (€ 50.00 deposit)
Extra baby's bed (€ 10.00 per night)
Extra bed (€ 20.00 per night if possible in your room)
Luggage storage
Laundry service
Food and drink in the Efteling Hotel
Start your day full of energy with a generous breakfast buffet, which is included with your stay. Feel like the king of the realm when you take lunch or dinner at restaurant 'De Hoffelijke Heraut'. Discover the food and drink available in the Efteling Hotel and prepare yourself for a delectable visit!
Extra features in the Efteling Hotel
Restaurant 'De Hoffelijke Heraut'
Bar 'De Gelagkamer'
list item 3 Atmospheric terrace with morning and evening sun
Play castle
Children's lobby
Children's check-in desk
Souvenir shop
Wi-Fi throughout the hotel
Completely smoke-free
Pets not allowed (with the exception of guide dogs)
As a guest of the Efteling Hotel, you may also make use of the facilities in Efteling Village Bosrijk holiday village, such as the 'Badhuys' swimming pool.
Extras for guests of the Efteling Hotel
Admission to Efteling Park half an hour early
20% discount on the musical in the Efteling Theatre (Dutch language)*
30% discount on a standard 9- or 18-hole green fee at Efteling Golf Park*
Free Souvenir Express**
* If available, bookings at the reception or via +31 (0)416 537 777.
** Your purchases in the park brought free of charge to the reception.
Something to celebrate?
---
Or are you just pleased you decided to stay at the Efteling Hotel? Make your stay even more festive with Fairytale Bubbles, a bouquet of flowers in your room or a real Mr Sandman cake! You may book these and other enchanting extras by calling +31 (0) 416 537 777.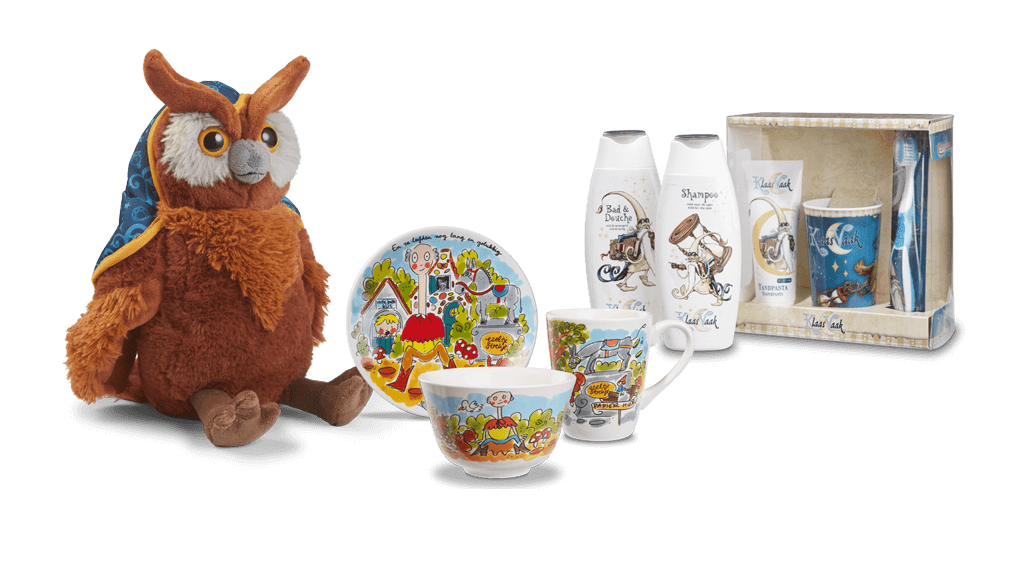 Cancellations
---
Of course it is possible to cancel a booking. This may involve cancellation costs. Read more on this subject in the general terms & conditions.

You may also choose to purchase cancellation insurance. This costs € 3.50 per person. You may purchase cancellation insurance while making your booking.
Disabled guests
---
The Efteling Hotel includes rooms that have been specially adapted for disabled visitors. A number of parking spaces are reserved for disabled guests and the hotel has two lifts.

You may loan a wheelchair at the reception (deposit required) and collect a pass that entitles you to make use of the special facilities in Efteling Park. In order to receive a pass, you must have a valid doctor's certificate (max. two years old), stating that you are unable to visit the park and/or its attractions without assistance.