Playing together to your heart's content
In the summer of 2021, Nest! opens between Efteling's most exciting roller coasters. In this play forest, all adventurers, with or without disabilities, can pursue great deeds and prepare for their first roller coaster experience. Fight the dragon by sliding on its back or make your way around the playground on the wooden path and keep your balance on the waterbed!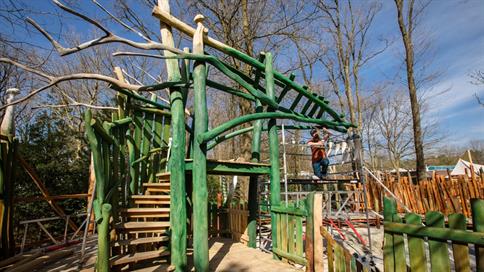 Nest! play forest is taking shape
---
Fourteen dragon teeth have been placed on the tower of the new Nest! play forest. The 6.50 m high tower and slides will have the appearance of a dragon, with teeth and a slide in the shape of a dragon's tongue. All wooden elements are made of robinia, a certified sustainable wood.
'T Verwende Nest
---
This sturdy food outlet is located right next to the toddler playground and offers delicious 'Kurkentrekker' chimney cakes as well as hot and cold drinks. Relax on the cosy terrace with a good view of the whole playground and cheer the children on. Young adventurers can refuel here to continue their explorations!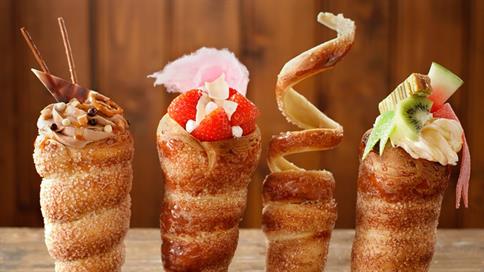 Experience more in Efteling