Our guests' most beautiful moments
---
You have been experiencing special moments together at Efteling for 65 years now. We have collected the most beautiful and enchanting adventures of our guests in one single video..
65 years of brilliant memories
---
In 2017, Efteling will celebrate its 65th anniversary. What once began as a Fairytale Forest with ten fairytales has now, 65 years later, grown into the 'Efteling Theme Park Resort'.  Over the 65 years, Efteling was the backdrop for countless very special moments.  It is these memories which are included in our anniversary song.  A celebration of the past and future!
Watch the video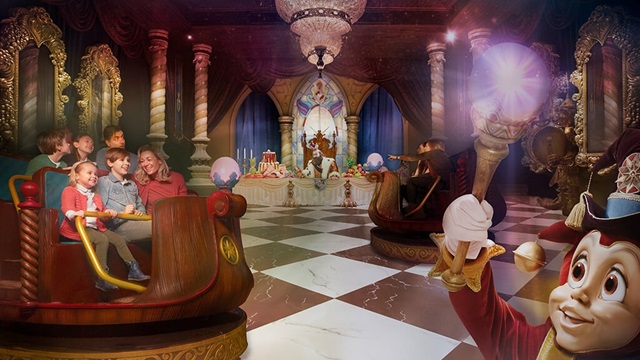 New attraction: Symbolica
It will be an exceptional year, with in summer 2017 the opening of the new family attraction Symbolica: Palace of Fantasy. Let yourself be led through the secret corridors along magical rooms and be amazed time after time. In this enchanting covered family attraction, nothing is what it seems.
Expansion of overnight accommodation
The overnight accommodation possibilities are also expanded with the opening of Holiday Village Efteling Loonsche Land. Look out over the treetops and see cabins covered with dune sand and heather. You cannot get closer to nature than this!
You can already book your accommodation from 31 May 2017.